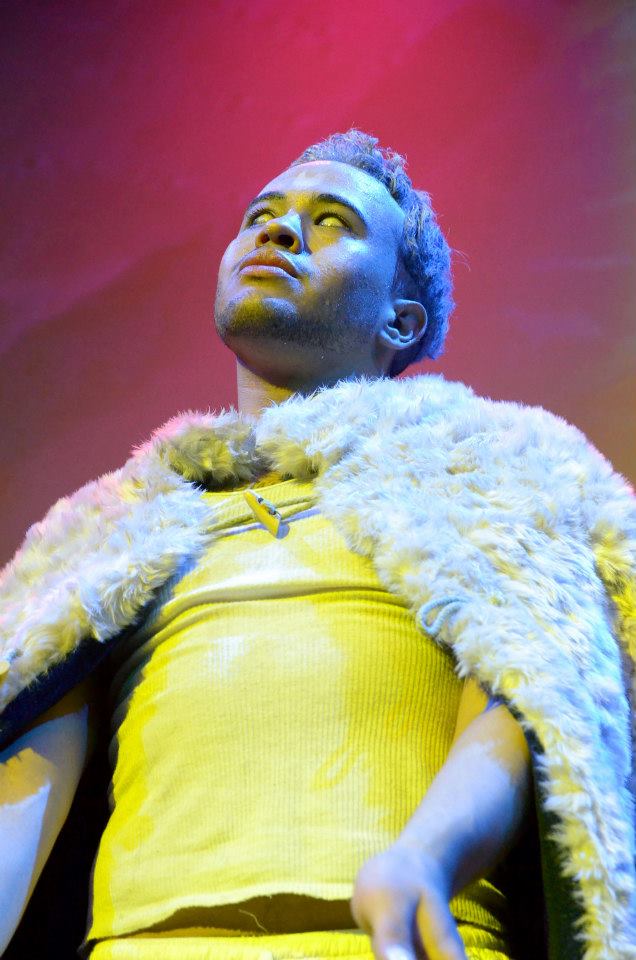 CandyFloss
Salome Asega likes to make odd things for musicians and performers. Here are some of those odd things. Check CandyFloss.zone for more of the odd things she makes with the other half of CandyFloss, Susse Sønderby Jensen.
Visuals for Teen Commandments
Wiring up propeller hats for Teen Commandments at Glasslands
Balloon Towers for Teen Commandments
BOYWOLF at Mix Festival 2014
A glitter shaker that spins according to tempo.
Light Strips
We made reactive light strips for Throw Vision. The color of these light strips are determined by accelerometer data coming from the audience's phones.
GRAVITY
Oberon Theater, Boston
2013